Mark Lester's KTM 125 Road Racers
by Alan Buehner
Originally printed in the 2010 issue #48 of Still….Keeping Track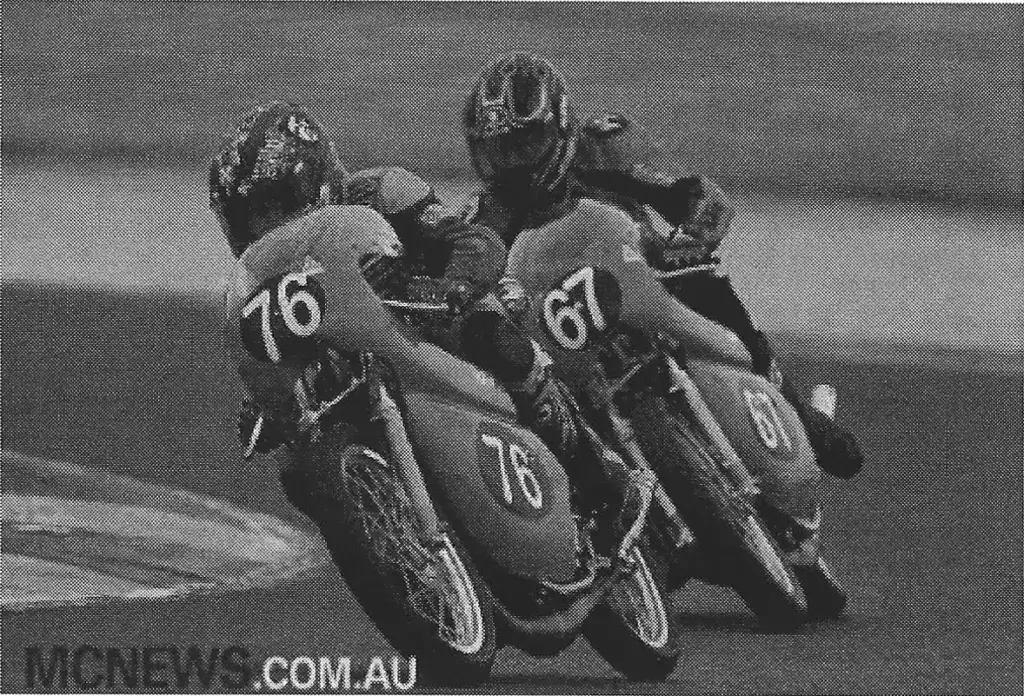 The bikes are pretty much standard Penton 125 six day models from 71 or 72, however, I got permission from our governing body to fit the later model type 51 engines after the Sachs gearbox locked up throwing me down onto the road.
Basically, engines are stock, with a little porting like widening the exhaust and generally just cleaning up the inlet and they run 36mm Bing's on them and run on methanol. Frame is standard six day frame, just with excess brackets cut off.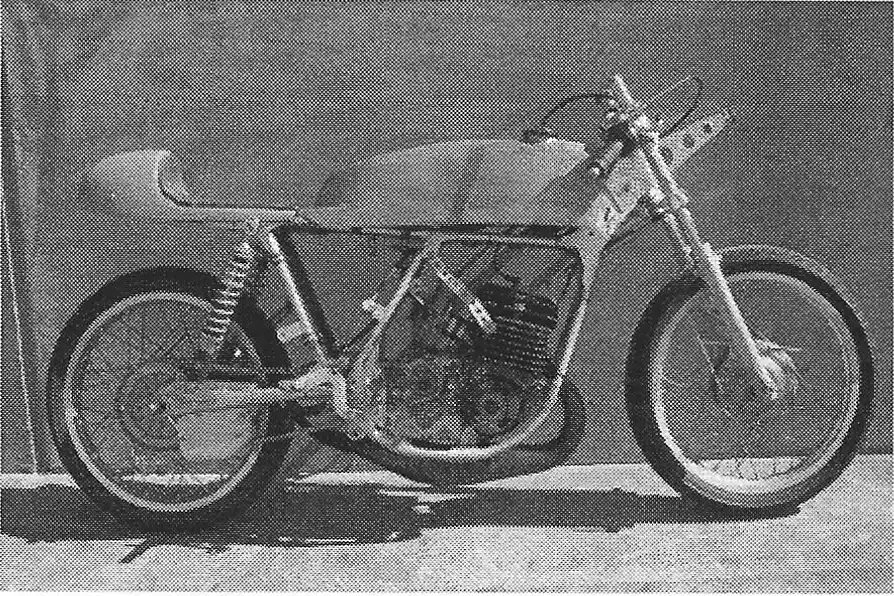 I have sent you pics before, but maybe back then my 125 was green and silver. You can see the pic of the 72 frame which shows where our friend Steve Ling, cut the frame after I got it on e bay, and I welded it back together.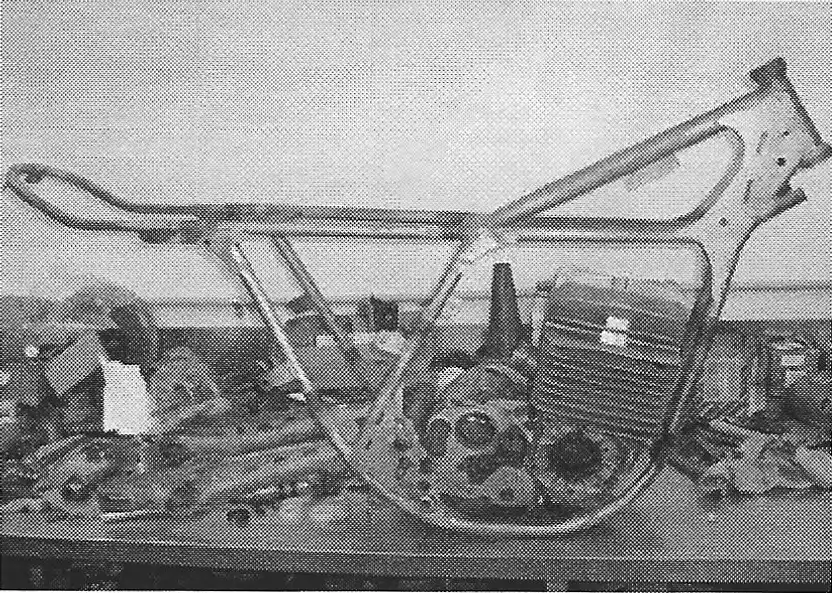 One of the other pictures shows like a cotton reel thing I had to make so I could get some reasonable gearing past the clutch mechanism.
Only thing I want next is some good front brakes, maybe some twin leading shoe front ends from some old CB Hondas, as they have to be pre 1972.
As mentioned previously, Bert Flood Imports (who I have worked for for the last 30 years or so) used to be the Australian KTM importer for 22 years up till 1994 and I do know a thing or two about the KTM. We are still the distributor for Rotax.
And I have a lot of correspondence with my contact in the motorcycle division. The pipes on the 125's are actually off one of their roadracer and work very well and the pipe on the 350 has the same dimensions as a TSS 350 Bultaco roadracer pipe. My boss here still campaigns a couple of them in the 350 class (ridden by Ginger Molloy from New Zealand , who was runner up in the world championship in 1969 to Agostini).
I would be interested to know what ignition curve the PVL ignitions have. The Motoplat works reasonable, however I am always looking at anything that may be better. The Motoplat I am using is not a standard KTM one, its actually off the Rotax 256 roadracer engine.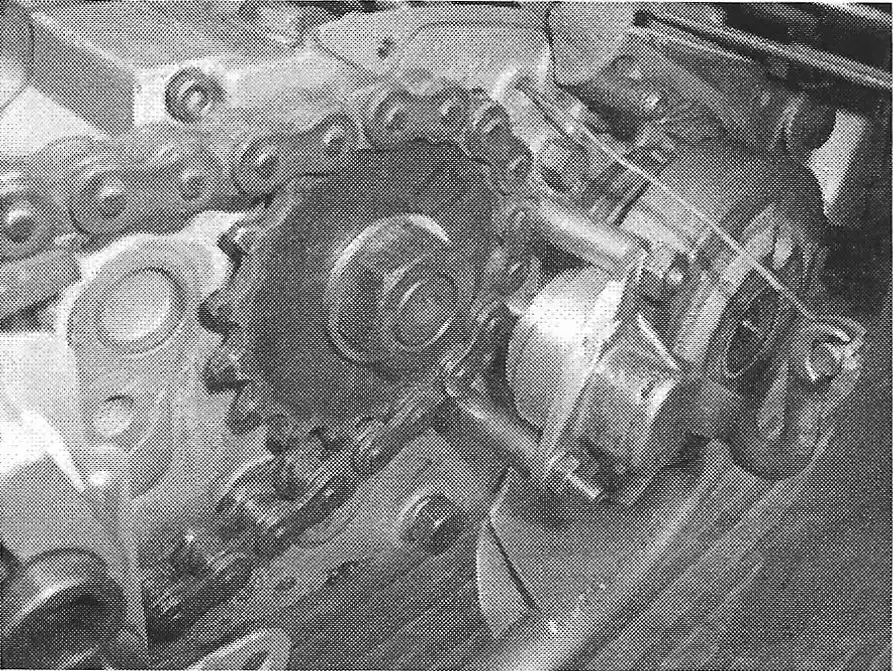 The only other thing that would be nice would be a close ratio gearbox instead of the standard wide ratio I have, but unfortunately I can not afford the money to have one built.
Mark Lester
Australia
Photos and story provided by Mark Lester